2010 Kalendar: (please email Connie email webmaster if you have pictures that can be included here)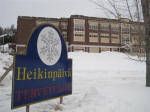 30 January 2010 Saturday, Finnish Heikinpńivń parade in Hancock. Volunteers are needed to carry our Sons of Norway Barnel°pet banner: 10:30 am meet at Bridge School; parade starts at 11am.
6 February 2010 Saturday, 7:30 pm MTU Winter Carnival, Chemistry Bldg #19 MTU, potluck snacks & drinks; watch Torchlight parade and Fireworks! Michigan Tech Winter Carnival Torch Light Parade down Mt Ripley & Fireworks. The Sons of Norway, Ulseth Lodge members have reserved a room on the campus of MTU to view the parade and fireworks from the warmth of the Chemical Sciences Building. That is building number 19 on the campus map here: www.mtu.edu/tools/map.html We will meet and socialize with family and friends starting at 7:30pm Saturday in second floor room 208, the Chemistry Learning Center. Juice and coffee will be provided; please bring a Norwegian dessert snack or finger food and watch this spectacular event!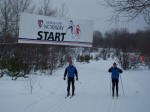 7 February 2010 Sunday, at noon: Barnel°pet (children's ski event) at Hancock's Maasto Hiihto classic cross country ski trail, sponsored by our Ulseth Lodge, Keweenaw Nordic Ski Club, Portage Health System, City of Hancock. Registration at 1 pm in the Chalet; ski starts from 2 pm to 3 pm for ages 3 to 17 and parents and community! Volunteers are needed to bring baked goods, help with the race, and inside the Chalet for this 3rd Annual event. Contact the Stordahls' 492-0292 if you can help. Click here for registration form. Click here to see pictures of last year's, the 2009 Barnel°pet.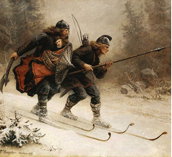 Feb 25, 2010 The Barnebirkie near Hayward, Wisconsin is a race for over 1,300 children during the famous annual Brikebeiner cross country ski race in nearby Hayward/Cable. It is a tribute to the original Birkebeiner ski marathon in Norway to save the infant future King of Norway in 1206. The Sons of Norway, District 5, sponsors the cookie tent at the children's race; our Ulseth Lodge is asked to send cookies to give to the children as they finish the race. So if you can donate some cookies to this event, please package them in a box or ice cream bucket (not wrapped individually) and label the container Ulseth Lodge cookies and the amount of cookies enclosed (Nancy has containers you can use). Bring the cookies to the kitchen of Gloria Dei Lutheran church in Hancock sometime by noon Tuesday Feb 23th. Local members, Richard & Nancy Imm volunteer at the race and will deliver our cookies again this year. click here to see a video of a previous Barnebirkie in Hayward, Wisc.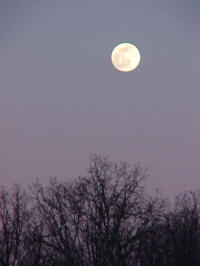 14 March 2010 Sunday, 2-6 pm Ulseth Lodge celebrates Vinterfestuka with a ski/snowshoe and potluck dinner. Gather at the Chalet at Maasto Hiihto ski trails in Hancock. We will eat at 5:00 in the warm Chalet and ski or snow shoe on the trails anytime after 2:00. Bring soups, crockpots, breads, desserts and your own plates and eating utensils; if you can bring soup or chili for this please contact Stordahls 482-0292. It is supposed to be a full moon that week so we could go out after dinner also. Bring the family, friends and a dish to pass and enjoy the great outdoors! March is the month that Northern Norway celebrates Vinterfestuka to honor the Sun Goddess, Sunna. This festival begins at first Sun and continues until evening shadows darken the sky. They celebrate the sun because they live without seeing the sun during some months in the winter. At this day they celebrate that the sun has arrived again.
April 2010; no general meeting, Board meets Thursday, April 22, at 1 pm.

Thursday, May 13, 2010: Annual Syttende Mai celebration! To be held at the Jutila Center (former Portage Hospital) 200 Michigan Ave Hancock. We will gather at 5pm in the Kangas Cafe on the 3rd (main) floor of the Center, for a social hour followed by a 'light-fare' Norwegian buffet from 6 to 7 pm. with program to follow in room 324, the 'meeting room'. The Program will be "Exploring Arctic Svalbard: In Search of the Ice Bears" presented by Michigan Tech professor, William Leder. Svalbard, which is part of Norway under a special treaty of 1920, is the northern most point in the world where anyone permanently lives. We will explore the human and natural landscapes and make some connections to the U.P. along the way. The program will feature stunning photographs of the high Arctic taken in the summer of 2009. There will be $10.00 meal charge per person. RSVP's are needed by 3pm Fri. May 7, so they can plan the food details and room seating. Remember, this is an important membership and recruitment event, so please invite and bring potential members!
Syttende Mai is the Norwegian Constitution Day celebration, which is one of Norway's most important Celebrations of the Year, so you do not want to miss this! If you have them, wear your Norwegian clothing or red and royal blue colors!
18 June 2010 Friday, Sankthansaften (Longest Day) Celebration! McLain State Park*, Hancock; potluck dinner and watch sun set on the longest day of the year! Dinner will be at 5:00, featuring a Fish Fry by members Shirley and Jerry Lamppa! The rest of us will bring all the rest of the fixings. There will be a few Brats grilled for those non-fish eaters. If you have never tried the Lamppa's fish, you will be in for an awesome treat! There will be a small charge to defray the cost of the fresh fish; please call Eileen at 482-0292 for rsvp on the fish/brats and what you will bring. This fun event will include games for kids of all ages and social hour starting an hour or two earlier. If you have a fun Norwegian t-shirt, wear it! We have the main shelter reserved for all day beginning at 8am, so if you want, spend the day at the Park!! Bring your dish to pass, your fav beverage, and bring your own plates and utensils. We do have electric power in the shelter if you need to keep something warm. The summer solstice, is celebrated in Norway every June on the longest day of the year. It is called Jonsok/Sankthansaften or St. Hans Aften (St. John's Eve) in Norway; June 24th is the birthday of St. John the Baptist, which used to be the longest day before the Gregorian calendar. Midsummer's Eve celebrations, were pagan in origin, and featured bonfires. They were lit to protect against evil spirits which were believed to roam freely when the sun was turning southwards again. On this day, barbeques are held featuring games and lotteries. Bonfires are still a main part of the observance.
Bridgefest schedule on Father's Day weekend: http://www.bridgefestfun.com/events.php
Our event is on Friday evening so we can also attend the Scandinavia Fest in Marquette 11am-10pm at Presque Isle Park.
*Fee to drive into McLain State Park: For Seniors 65 years old: $6 annual pass to all State Parks (show Mi DL and vehicle reg) For others: $6 per day or $24 for annual. You can park outside the Park and walk in free.
Remember, call Eileen at 482-0292 for RSVP on how many will be eating fish and what dish you will bring to share.

21 August 2010 Saturday, Lodge Meeting and Heritage Days in Calumet, need volunteers to guide visitors around the Norwegian Lutheran Church in Calumet for Heritage Days! (NLC is the future home of the Ulseth Lodge!)
(Cancelled: the vafler (waffles) booth fundraiser.)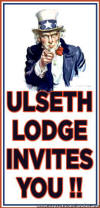 18 September 2010 Saturday, 9 am to 11 am; Fall Round-up Rally Lodge meeting! Gloria Dei Lutheran Church, Hancock; Including pannekake frokost, meeting and program, Gloria Dei Lutheran Church, Hancock. This will be a breakfast/meeting, serving Norwegian waffles w/ lingonberry jam, sausage, hard & soft boiled eggs, juice, milk, & coffee. There will be a $5.00 charge per person. Bring a dozen or so of your favorite ginger snap, shortbread or sugar cookies or blueberry muffins for enjoyment with coffee or milk.
RSVP to the Stordahls at 482-0292 by 9/17 so we can get the necessary food items.
We are encouraged to Please bring guests who may be interested in joining our Lodge!
10 October 2010 Sunday, 6 pm Lodge Meeting: Gloria Dei Lutheran Church, Hancock; Nomination Committee, reports, open faced sandwiches and deserts, program is video of Norway.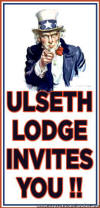 14 November 2010 Sunday 7 pm Ulseth Lodge general membership meeting;
Gloria Dei Lutheran Church, Hancock; election of Officers for 2011 and program TBA.
Our slate of elected Officers and Program Appointees from 2010, are:
2010:
President - Wayne Stordahl,
VP - Bryan Milde,
Secretary and Hospitality - Eileen Stordahl,
Treasurer - Gregory Odegard,
Music - Robin ěye
Programs - Susan Rokicki and Karen Johnson,
Membership - Edith Snortland,
Audit Comm - Joseph Mihal
Webmaster and Publicity - Connie Julien,
Adopt a School Program Rep: Ardys Maki
Sports & Recreation Directors: Nancy and Richard Imm
Youth Director: Haley Vingsness
Trustees: Maggie Vanek, Ronda Bogan, Karen Johnson.
Foundation Director: Lois Blau

5 December 2010 Sunday 4:30 pm, Annual Julefest celebration and pot luck dinner, Gloria Dei Lutheran Church, Hancock; Program, games and Silent Auction! (Please arrive early with your silent auction items and give us an idea of minimum price.) If you need a ride, please contact us. If you have them, wear your Norwegian clothing or red and royal blue colors and bring your tasty Norwegian specialty foods! The lodge will provide juice and coffee. Dinner at 5:30. We also like to donate to the food drive box, so bring in a non-perishable food item to add to the box! If you have been collecting used postal stamps for the Norwegian children's charity TUBFRIM, bring them too! If you have taken any pictures of our Ulseth Lodge events, bring them to include in our album!
13 Dec 2010 Monday 1:30pm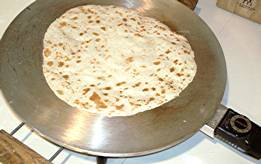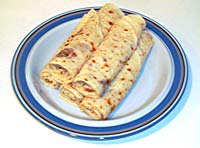 Lefse (and Rosette Demo?)

at Gloria Dei Lutheran Church: Learn to make Norwegian lefse and rosettes! Bring your lefse ingredients: cooled cooked riced potatoes, butter, sugar, flour, and pans, rollers etc if you have them. Bring your rosette ingredients: 1 egg (yolk), 2T sugar, 1C half-half, 1C all purpose flour, oil to fry, paper towels, and a rosette iron if you have them. Bring towels/bags etc to bring your goodies home! Contact Eileen for info 482.0292.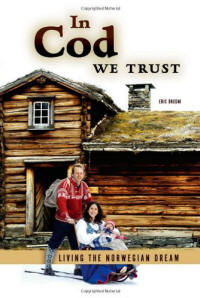 Book Club! 15 Dec 2010 Wednesday 11:30am-1:00pm Sons of Norway, Literature/Book Club Culture Group! meeting at Good Shepherd Lutheran Church, 1100 College Avenue in Houghton. December book: "In Cod We Trust: Living the Norwegian Dream" by Eric Dregni
http://www.amazon.com/Cod-We-Trust-Living-Norwegian/dp/0816656231
Here are a few Norse Julefest songs on youtube: Kerstin Blodig: Det kimer nu til Julefest and Sissel album "Glade Jul (Silent Night)"
*****
Ulseth Lodge Videos: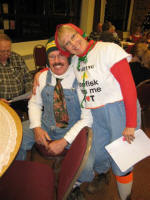 Julefest 2008: Ole & Lena skit by our local Ole & Lena, Paul and Sue Slinde!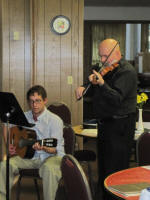 Syttende Mai 2009 program: Norwegian Waltz composed by Connie Julien's Norwegian grandfather, Arthur Bell (1886-1966) performed by Dave Bezotte with Luke Dedo.
Julefest 2009: video of Lief playing Edvard Grieg on piano

We have started a scrapbook with pictures of Ulseth Lodge past events, so if you have any pictures you could share for this scrapbook, please bring them to our meetings!
Here are a few Julefest songs on youtube: Kerstin Blodig: Det kimer nu til Julefest and Sissel album "Glade Jul (Silent Night)"