The Norwegian Lutheran Church Historical Society of Calumet
News Pictures History Restoration The Society Contact Home
Click here for the Sons of Norway Ulseth Lodge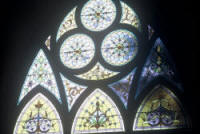 The Norwegian Lutheran Church is located on the corner of 7th and Elm in Calumet, Michigan,
one block west of the Calumet Theatre,
and within the boundaries of the Keweenaw National Historical Park.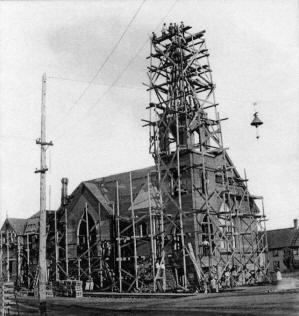 1898
The Calumet church was built by Edward Ulseth and his
nephew Nels Ulseth who were born in the Kristiansund, Norway area.
It is said to be a replica of a church in their hometown of Kristiansund.
(You may see a picture of that church in Norway on our History page.)
| | |
| --- | --- |
| early 1900's | |
Edward Ulseth, builder of the church:
he financed a lot of the building materials for the church.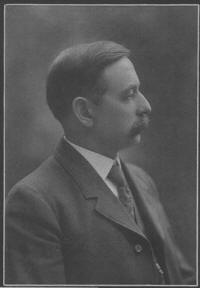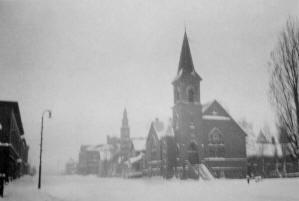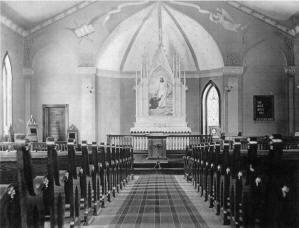 In 1899, Nels Ulseth & his wife Kaja Reckstad were the first to be married in the church.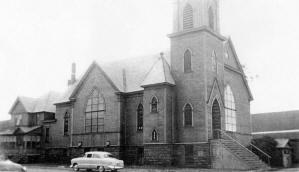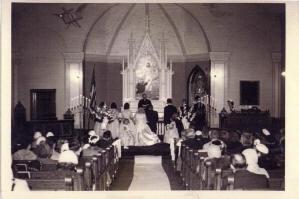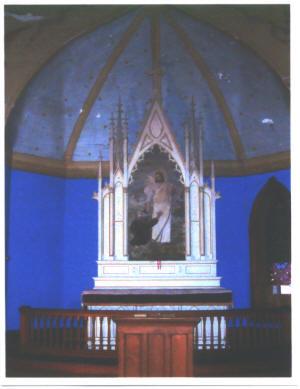 We would like to thank Justin Wager for sharing his pictures of the NLC stain glass windows as they appeared in 19--:
Mollie Ulseth was an organist in the church for years, her father Nels helped build the church.
She was instrumental in saving the church from being torn down in the 1990s when it was in need of major repairs.

Mr. & Mrs. Nels Ulseth & daughter Mollie.
Nels was the foreman in charge of building the church.
His uncle, Edward Ulseth, was the builder of the church & many other Keweenaw buildings.
.

Mollie Ulseth


Mollie Ulseth and a friend, about 1980

Photo courtesy of John Birk, his Great Aunt Mollie

Mollie taught piano lessons for years.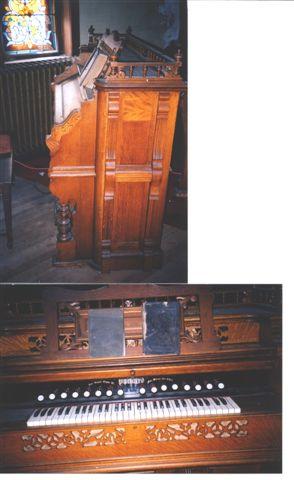 The original 1898 Packard Reed Organ remains in the church

The beautiful stain glass windows surrounding the church seen above now look like this.
They have been covered with plywood to protect them until funding is found to restore them.
If you would like to help restore these windows, please contact us!
If you have pictures of the windows as they appeared before, please contact the webmaster.
We would like to borrow them for a few hours to make copies of the window pictures.
Norwegian Lutheran Church
Historical Society
608 Elm Street
Calumet, Michigan 49913
(906) 337-3731 for further information or email webmaster

News Pictures History Restoration The Society Contact Home
Sons of Norway Ulseth Lodge #5-670