20 January 2008 Last day to submit your ancestry info to be included in the book "Norwegians in Michigan" Michigan State U Press. They want info about Norwegians who immigrated to Michigan. Click here for page 1 and page 2 of the form to fill out. For more info, contact Dennis Darling, Pres of the Askeladden Lodge of Kalamazoo.
Feb 23, 2007 The National Sons of Norway co-sponsor the Barnebirkie, a race for over 1,300 children during the famous annual Brikebeiner cross country ski race in nearby Hayward/Cable, Wisconsin as a tribute to the original Birkebeiner ski marathon to save the infant future King of Norway in 1206. Our Ulseth Lodge is asked to send cookies to give to the children as they finished the race. Local members, Richard & Nancy Imm volunteered at the race and delivered our cookies again this year.

17 May 2008 Saturday, Syttende Mai !! Celebrate Norway's National Constitution Day! We will host inspirational speaker
Frida Waara
talking about her Arctic &
Nordic
Adventures! Exhibits will start at 10am; lunch smorgbord from 11-1; Friday's talk at 1pm at Finlandia's Portage Campus, 200 Michigan Street, Hancock. Volunteers are needed to help with this Ulseth Lodge sponsored community event; please contact Nancy Imm for details.
June 8th: We are having our "2nd Sunday of the month" meeting this Sunday, June 8th at Gloria Dei Lutheran Church in Hancock. We will have a social beginning at 6:00pm (bring goodies to share), meeting at 7 and a Norwegian movie at 8pm. Please come for any or all of this!

21 June 2008
Saturday, Scandinavian Midsummer Fest in Marquette celebrating the summer solstice; longest day. Events run from 10am to 10pm at the Presque Isle park in Marquette. This is a really fun event starting with a May pole raising, live Scandinavian entertainment all day, including the 3pm bunad parade, tents of Scandinavian arts/crafts & demos, good food, big bon fire at the end of the day etc.We will not have a table for the Sons of Norway, Ulseth Lodge this year, but hope to next year, so please attend this fun event this year to see what it is all about. We have been invited to participate by bringing our bunads to wear for their National Costume parade across the stage at 3pm on Saturday. A brief description of the costume and its origin will be helpful for use by the narrators during the program. Organizers for the National Costume Show are Leenamari Bowers and Dorothy Beckman. Call 906-228-9190 for more information, and to be in the show.
24, 25, 26 July 2008 Thursday, Fri, Sat
Nordic Fest in Decorah, Iowa
.
In 2008, Nordic Fest will celebrate its 42st anniversary. Since 1967, over 1.5 million visitors from throughout the country have attended this festival. "This Summerfest with Nordic Neighbors" begins with Thursday night opening ceremonies, followed by two full days of fun activities. The whole family will enjoy delicious food, traditional crafts with live history, a colorful outdoor parade, lively entertainment, an indoor Bunad parade, the Saturday night torchlight parade and fireworks and so much more!

10 August 2008 Regular monthly Sunday meeting at 6pm at the Norwegian Lutheran Church which is located at 608 Elm Street in downtown Calumet, one block West of the Calumet Theater. We are welcoming 4 special guests from Norway to our meeting, including Sverre and Liv Sandberg. Sverre is the President, Norway Chapter, of the Michigan Tech Alumni Association in Stabekk Norway. Our other guest is Norwegian born businessman and his wife Trygve Ivesdal & Unni Johannessen who are the parents of our Lodge member Terry Smythe. They are all in town this week for the MTU Alumni Reunion and have accepted our invitation to join us.
Our program starts with introducing these guests and hear about their experiences as Norwegians in this country, see their pictures of Norway, and learn about their lives in Norway, as well as any experience they may have had with Sons of Norway in the past. This will be informal, and will include questions and comments from the audience.
Then we will have a tour of the church and a review of its history, recent improvements, and plans for the future. This will include the church's place in the development of the Keweenaw and the settlement of Norwegians in the area. Lodge members are urged to attend, and are asked to bring some snacks to share, such as "heavy" h'ors d'oeuvres and dessert items. Drinks will be provided.

| | | | | |
| --- | --- | --- | --- | --- |
| Trygve Ivesdal speaking | Sverre Sandberg speaking | Sillers, C. Monette in back | J. Mihal & guests | church guardian |
16 August 2008
Heritage Days
in Calumet. Norwegian Waffle Bake and Fundraiser Saturday morning for the Norwegian Lutheran Church. Volunteers needed to help at out table at this community event!

20 September 2008
Parade of Nations
coordinated by Michigan Tech University, through Hancock to Houghton on Saturday with ethnic entertainment & food to follow. The Tech Norwegian students walked in the parade with the Norwegian Flag in past years, lets join them this year! We tentatively plan to have a Sons of Norway table and sell Norwegian lefsa or waffles, please contact Nancy or Susan for details. If we sell food, we will have to attend one of two required food prep seminars on the Tech campus. See the
Parade of Nations
webpage for details.
30 Sept to 4 Oct 2008 Norsk Høstfest, in Minot, ND is North America's largest Scandinavian Festival, celebrating its 31st year in 2008 "Tens of thousands of people attend the event annually to celebrate and partake in the Scandinavian culture and entertainment. Over 200 internationally recognized artisans, craftsmen and chefs participate. The experience is an eclectic array of contemporary and traditional. The cuisine as well as the clothes, art and jewelry are authentic, fine quality and exquisitely Nordic." Looking forward to next years' September 29 - October 3, 2009.
12 October 2008, Celebrate Leif Erikson Day!!! please bring a dish of finger food to share!
WE will Eat Like the Vikings!!
6pm Sunday at Gloria Dei Lutheran Church, we will watch a short Scandinavian movie and
we will also be Nominating officers for the upcoming year!
Sons of Norway Ulseth Lodge will be electing officers for the coming year,
and we need nominations & volunteers (yes, you can nominate yourself) for 4
officer positions: President, Vice-President, Secretary, & Treasurer.

The current officers have served for 2 years, since our lodge started up,
but the terms for incoming officers will be for only one year. We need more
participation to keep the lodge operating, so think about this and send in
names for consideration to V. Pres. Richard Imm by Monday, Sept. 29th.

Nominations will be approved by the membership at our monthly lodge meeting
October 12th, and Elections will be held the following month, November 9th.
18 October 2008, Saturday: Nordic Fiddle Workshop and Concert: we will need volunteers to bake and serve snacks for the group's mid-afternoon break, please contact Eileen Stordahl if you can help bake or serve!
From their Press Release: Folk Music Workshops Feature
The Nordic Fiddle Fusion Band - Frigg
HANCOCK, MI – At Folk Music Workshops at the Finlandia University Finnish American Heritage Center (FAHC), and in conjunction with their North American tour, the seven members of the Nordic fiddle fusion band Frigg will share their skills on a variety of instruments.
The Frigg music workshop is Saturday, October 18, 2008, 1:30 p.m. to 4 p.m. at the FAHC. Participants can join Frigg on stage at the historic Calumet Theatre later the same night, and at the Crystal Theater in Crystal Falls, Mich., Sunday, October 19 at 2 p.m. CST.
Frigg is a multitalented Finnish-Norwegian group of seven young musicians who play fresh Scandinavian folk fiddling accompanied by fretted instruments, upright bass and endless energy. The style they represent is a mixture of Kaustinen (Finland) and Nord-Trondelag (Norway) — traditions flavoured with a taste of Americana and Irish folk music.
Kaustinen, a cluster of villages on the slow-winding River Perho in the western Finnish region of Ostrobothnia, has long been famous for its fiddlers. But, largely as a result of the innovative influence and success of Kaustinen band JPP (the acronym derives from "Järvelän Pikkupelimannit") and the teaching by that band's Mauno Järvelä of all the kids in the area who want to learn, the standard of playing, tune writing and arranging has increased even further, and rapidly, over the past few years.
The band Frigg is at the crest of this new wave, full of fresh ideas and taking the next leap forward for Finnish fiddle music. The members of the band include Esko Järvelä, Alina Järvelä, Antti Järvelä, Petri Prauda and Tuomas Logrén. Playing both ordinary and Hardanger fiddle are brothers Gjermund and Einar Olav Larsen, from Verdal in the central Norwegian region of Trøndelag. The kinds of instruments you'll see and hear in their concerts are fiddles, bass, mandolin, cittern, Estonian bagpipes, guitar and dobro.
Advance registration for each of the workshops is required. The cost of a workshop is $15.
Frigg is on tour in October in the Upper Peninsula. Tour stops include:
October 17 – NMU University Center, Marquette, Mich.
October 18 – Calumet Theatre, Calumet, Mich. 7:30 pm call 337-2610 for tickets or www.calumettheatre.com
October 19 – Crystal Theater, Crystal Falls, Mich.

9 November 2008, Sunday, 6pm Gloria Dei Lutheran Church, regular monthly meeting; Bring a snack to share at 6, then a short business meeting at 6:30 we will be Electing officers for the upcoming year! Our program will start at 7 pm. Lynda and Doug Boose, local members of Ski for Light, will tell us about the organization and show us pictures of their ski trip to Iceland and Norway last winter with Ski for Light. Public is invited to hear their exciting presentation. From the SFL webpage: "...Each year Ski for Light, Inc. conducts a week-long event where blind and mobility-impaired adults are taught the basics of cross-country skiing. The event attracts upwards of 300 participants and guides. The location of the event changes from year to year in an effort to spread the Ski for Light philosophy and idea to as many parts of the country as possible..."
Note: all officers from last year were re-elected with the exception of secretary, who declined, Eileen Stordahl will be the secretary this year.
7 December 2008 Gloria Dei Lutheran Church in Hancock has a Swedish Santa Lucia Pot Luck Dinner 5:30-8pm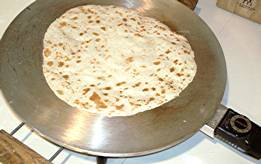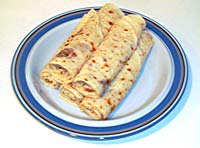 12 December 2008, Friday at 10 AM at Gloria Dei Lutheran Church: Learn to bake Norwegian lefse! Bring your ingredients: cooled cooked riced potatoes, butter, sugar, flour, and pans, rollers etc if you have them.

14th December 2008 Julefest !! 5 pm Social, 5:30 pm Smørgåsbord Pot Luck Dinner! at Gloria Dei Lutheran Church in Hancock. Our entertainment will be Paul and Sue Slinde of Atlantic Mine as Ole & Lena! We will have a silent auction fundraiser, so please bring a Scandinavian item for the auction, if you can. This can either be an item donated to our Lodge by a local merchant or an item you may have from home. The Lodge will provide beverages for the Pot Luck Dinner. This is our big social program of the season, so we all hope to see everyone there to celebrate Julefest!
Please bring a non-perishable food item to donate to the church food pantry as a big thank you for letting us use their facilities.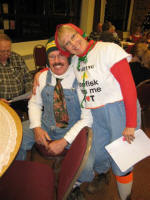 If you missed Julefest 2008, you can still view the skit by our local Ole & Lena by clicking here to see the video of the skit!
We have started a scrapbook with pictures of Ulseth Lodge past events, so if you have any pictures you could share for this scrapbook, please bring them to our meetings!
Here are a few Julefest songs on youtube: Kerstin Blodig: Det kimer nu til Julefest and Sissel album "Glade Jul (Silent Night)"